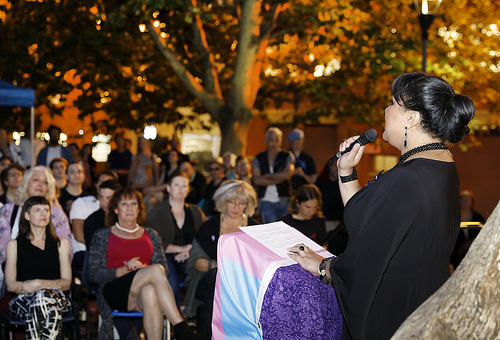 References
"Katherine is one of Australia's foremost speakers on transgender lives and rights, with extensive knowledge of the lives experiences of transgender people. At a time when LGBTQI issues are in the spotlight and there's new awareness of gender diversity, Katherine can be a wonderful, warm, knowledgeable and welcoming guide to any organisation willing to learn more about transgender people. She's a great addition to any panel or project about diversity. We were very proud and happy to work with her during Mardi Gras 2017 and 2018. I don't hesitate to recommend Katherine and I am happy to be contacted for any further information."-Matt Akerston,  Sydney Gay & Lesbian Mardi Gras

"Dear Katherine

I am not sure if remember me from Citi's Wear it Purple event; however, I am the executive sponsor of the Pride Network. I was relaying the event to a personal friend and the impact you had on both myself and the team."

Speaking in Melbourne at Pride In Practice on a panel discussing Intersectionality for The Star Entertainment Group. December 2018.

Presenting partner and host of the Australian Premiere of Leitis In Waiting including hosting Q&A after the documentary.

"Dear Katherine,

Thank you so much for coming to SCEGGS and sharing your thoughts on feminism and gender issues with such generosity and grace.

You're a fantastic role model for our young women.

It was lovely to meet you.

Warm regards"

"I did not see a future for my child, but now I do, thank you" – parent of gender diverse child.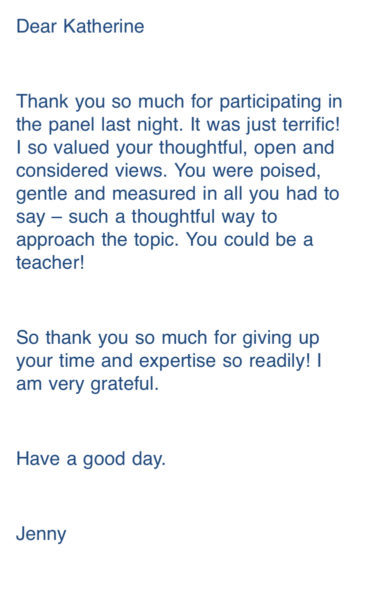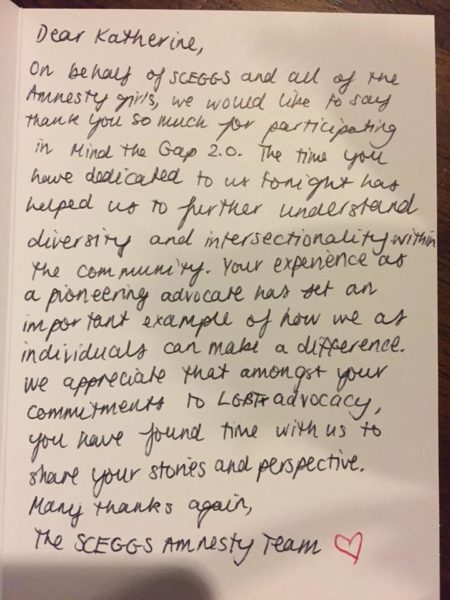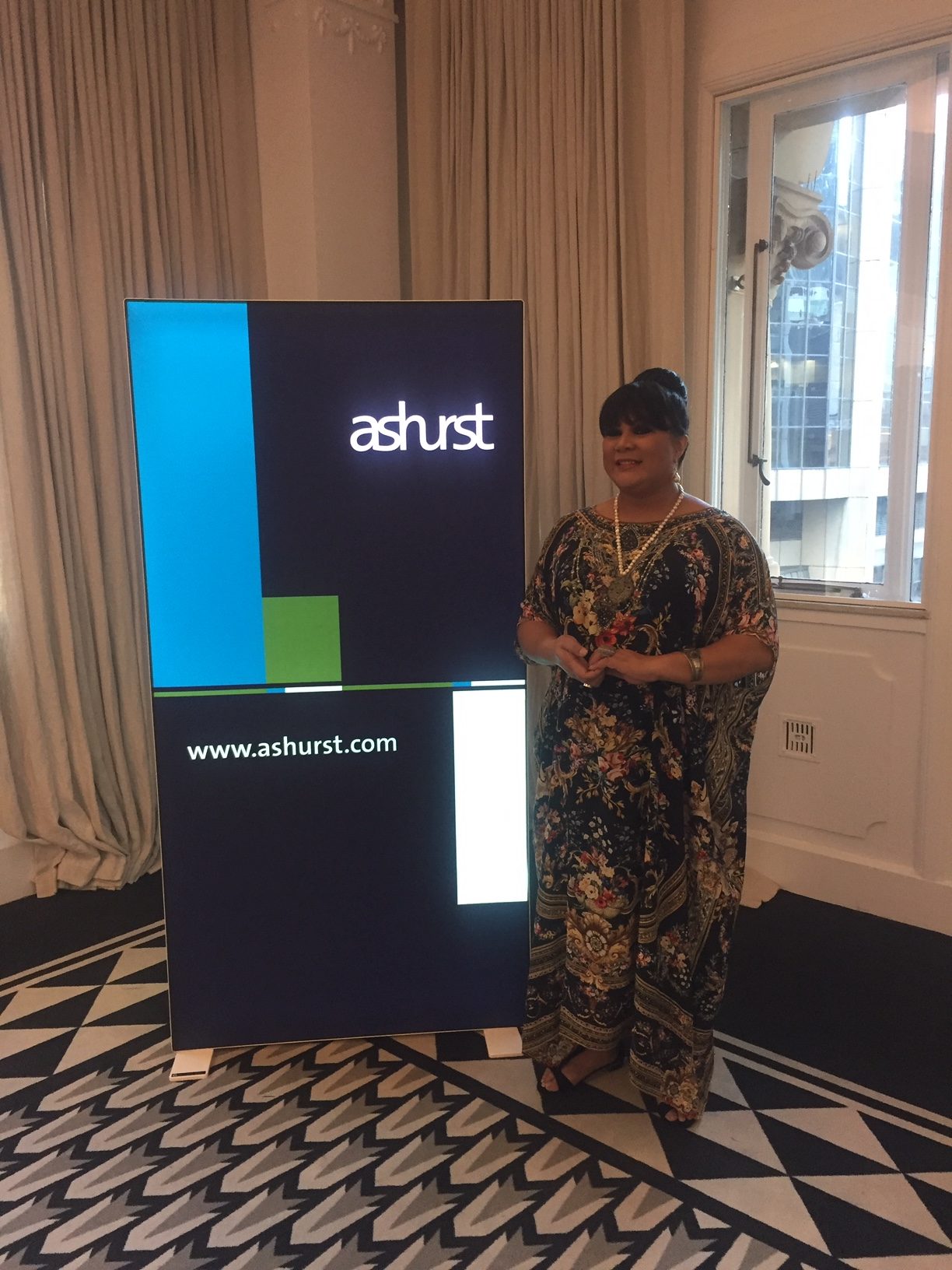 It was so great to welcome you to Ashurst Katherine Wolfgramme thank you for sharing your experiences with us.
"I would like to say what a beautiful impression I got from you as a person and as someone who is selflessly putting themselves in the service of people who are just beginning their journey. This world really, really needs beautiful people like you so please never stop what you are doing."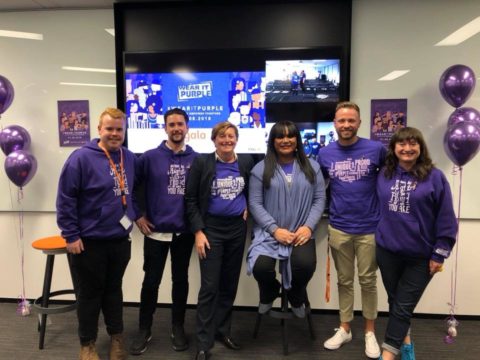 "Katherine was the most perfect guide to me as I curated the Museum of Love & Protest for the 40th anniversary of Sydney Gay & Lesbian Mardi Gras in 2018. Katherine knows her community well, in all its diversity, and she was able to advise me in a highly nuanced, collaborative way on everything from language, history and ethics, to the best frocks, wigs and trans men's Mardi Gras costumes over several decades.

Katherine has the lived experience and historical perspective of being a trans woman for 30 years and understands the important role she can play in this historical moment where trans men, women and gender diverse people are becoming more visible and seeking equality in all aspects of their lives.

Katherine does everything with grace, courage, wit and clarity. I unreservedly recommend her to anyone seeking guidance on how to be an ally to the trans and wider LGBTQI communities." -Susan Charlton, Exhibition Curator, specialising in artists and archives, communities and cultures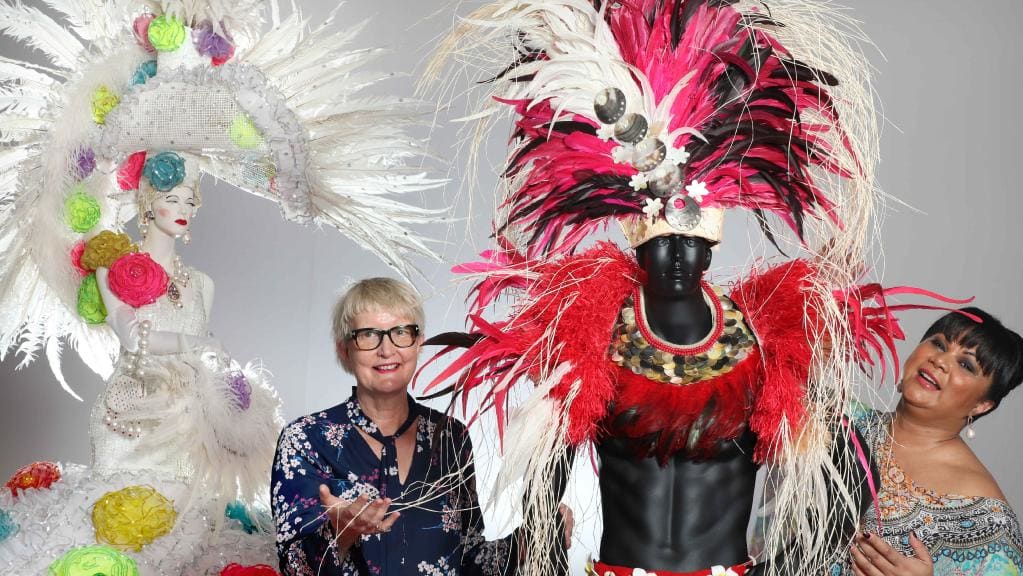 Clifford Chance
Thank you so much for sharing your stories with Clifford Chance on IDAHOBIT Day and for educating us on what the legal fraternity can do to help the trans community.

Nathan Eastwood, Senior Associate at Clifford Chance.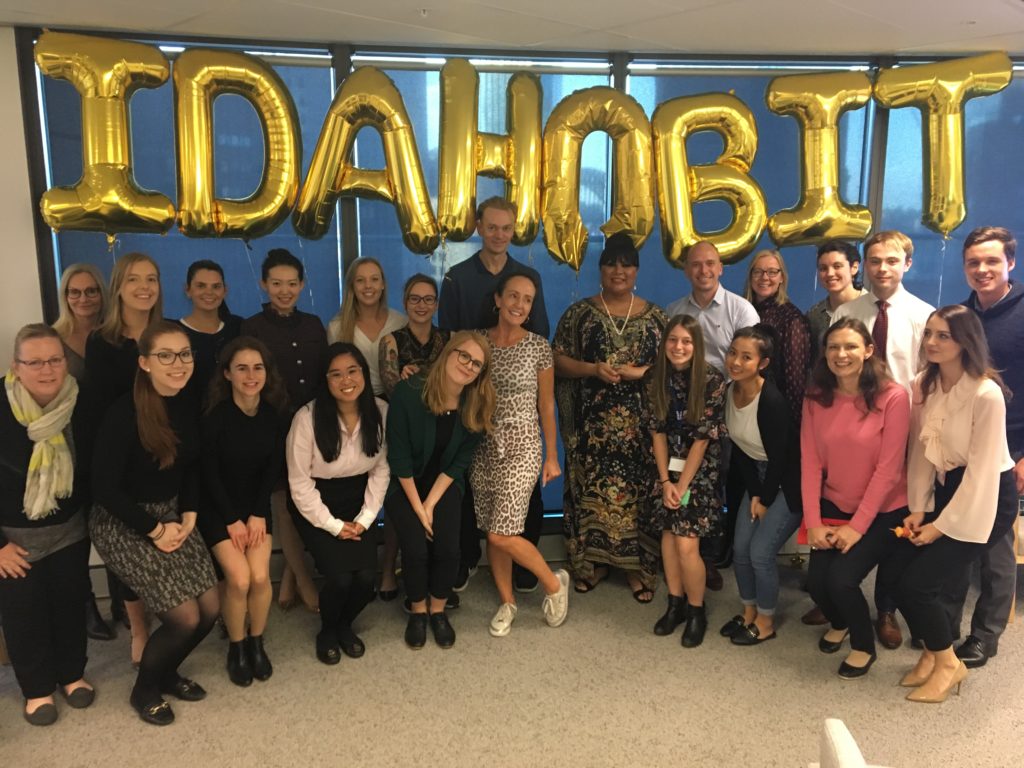 "We were thrilled to have Katherine present at our Wear it Purple Day speaker series. Her candid and authentic approach was highly engaging and positively received. Her stories were honest and compelling and have continued to drive positive and inclusive discussions amongst our members. We would absolutely recommend Katherine and look forward to working with her again in the future."
 

Michael Harrison, Westpac Group
For a list of my Board Appointments and Awards Nominations and Wins click here: https://www.wolfgramme.com/appointments-nominations/