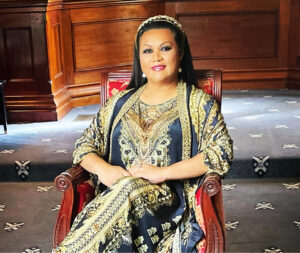 I am a multi-award winning and nominated, internationally recognised Australian Trans Advocate  and Gender Diversity Consultant, Board Director at Qtopia Sydney Pride Museum, Ambassador of Bobby Goldsmith Foundation and Sydney World Pride Rainbow Champion.
I am also currently a Fellow at The Royal Society of Arts – previous fellows have included Stephen Hawking, Charles Dickens, Karl Marx and Benjamin Franklin and Marie Curie.
During my advocacy I was formerly the official  Ambassador of The Gender Centre, former Board Associate of Sydney Gay & Lesbian Mardi Gras, former Public Officer of Wear It Purple, Producer of Sydney Transgender Day of Remembrance and contributing writer and journalist for Star Observer based in Sydney Australia. 
I have stepped away from most public appointments so I can freely advocate for what is important to me, Transgender Children and their Parents, and Binary Transgender People.
I was born with gender dysphoria, and in 1990 at the age of 18, I started my transition – this is not unique –  what is unique is that after three decades, I now wish to share my knowledge and experience to help reduce misunderstanding towards myself and my peers.
It is my vision to help create a language of understanding -so cultural safety can be created for transgender people in areas ranging from primary schools to aged care, from work place environments to customer care.
I do not call myself an activist, or feminist, I prefer to think of myself as an advocate, because I will initiate change if I have to. I believe cancel culture is toxic and I believe in respect, equality and social justice for all genders.
At the age of 23, I created legal precedence in my country of birth Fiji by becoming the first transgender woman to legally obtain a female name. It was no easy feat; in 1997 Fiji was a homophobic country still dictated by a military government, but with courage – I was able to create change, not just for myself, but for all Fijian trans people who have came after me; later that year Fiji became the first Pacific Island Nation to add the protection of LGBT people to its constitution. 
In 2017, represented by Allens Linklater,  I took legal steps to ensure the prevention of a transphobic slur being used in businesses across Australia, forcing people to acknowledge it was now used as a derogatory word used to debase transwomen – contributing to changing language across Australia.
Represented by Clyde & Co in 2021 following conciliation before The Anti-Discrimination Board, The Australian, Australia's most conservative newspaper agreed to both amend the headline of an inflammatory article and publish an Editor's note to the online article. This is a strong result for the transgender community. It not only provides necessary context to the article's commentary, but importantly acknowledges the harm the transgender community and its Allies consider the article caused. The Editor's note is as follows: "The original version of this article carried the headline "Health chiefs can't ignore 'global epidemic' of transgender teens", but following concerns raised by Miss Katherine Wolfgramme on behalf of the transgender community and its Allies, who considered the article could cause harm to the transgender community, The Australian has chosen to amend the headline to read, "Health chiefs can't ignore 'global epidemic' of transgender teens, inquiry told" to clarify the headline was reporting on submissions to a Queensland Parliamentary Inquiry." This was an historical and unprecedented act for The Australian and for future reporting of transgender based articles by that media outlet. 
I am very proud to have also contributed to raising the visibility of Transgender Day of Remembrance by ensuring it is an important date on the LGBT Calendar in Australia.
I have written many transgender based articles both in print and online for several years always for Australia's leading LGBT Publications including SX, Sydney Star Observer and SameSame to bring greater positive visibility and understanding towards my much misunderstood community.
I have appeared in many media campaigns always for the equality and equity for the LGBT Community and I am proud to be a recognised and respected Trans Advocate in Australia and further a field.
My community work was recognised in 2019 at the prestigious Australian LGBTI Awards when I won The Inspirational Role Model of the Year Award beating influencers of change  from across Australia.
In 2019 and 2022 by public popularity, I was nominated as a finalist for an ACON  Honour Award – Community Hero category. 
In October 2021 I was elected to the Fellowship of The Royal Society of Arts, Manufactures & Commerce  aka The RSA for my trans advocacy and the positive impacts I have created for my community in Australia, I am very proud of this award.
In 2022 I was awarded the title Sydney World Pride Rainbow Champion, an honour awarded to 45 people selected from across the globe chosen as ambassadors of Sydney World Pride 2023 in recognition of their services to the LGBT+ Community in Australia. 
I transitioned well over thirty years ago,  and I have witnessed great change through that time. As a gender diversity consultant, educator and advisor, this gives me a unique outlook and perspective – a more compassionate, comprehensive and empathetic translation of the transgender experience.
I continue to do charity work and voluntary community service and my business helps to financially support my endeavours through consultancy,  public speaking and trans awareness training programmes in the world of big business.
Yours Faithfully, Katherine Wolfgramme.
Turning Fear Into Understanding
---