Media is very important for Trans Visibility and Trans Advocacy, without media it would be impossible to reach a broader audience to help with education, advocacy and understanding for my community. Media, Public Image , Advocacy and Charity make a wonderful team when used for good.
Through writing articles, public appearances and community work my good public profile and reputation enables me to get things done quickly and efficiently for my community through the confidence of a broad network of allies developed over many years.

The Unsung Heroes of Marriage Equality by Sally Rugg for Junkee
Trans Day of Remembrance by Katherine Wolfgramme for Star Observer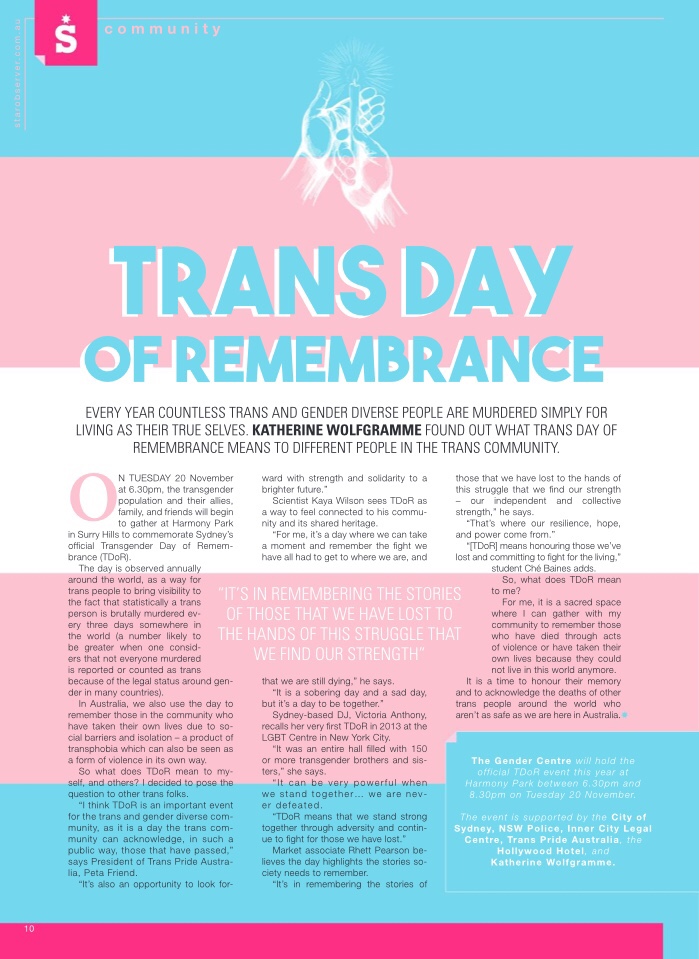 Sydney Secondary College, Black Wattle Bay Campus – Wear It Purple Day 2018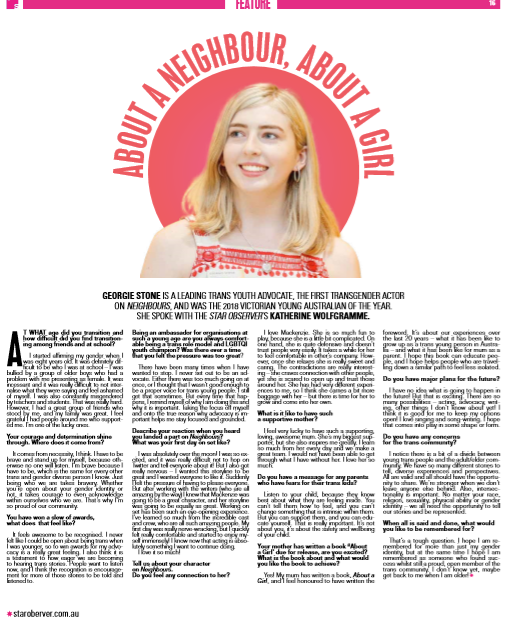 Town to be painted on Wear It Purple Day – Hepburn Advocate
Trans Employment Equality Campaign by Nandos
Interview promoting Trans Sydney Pride now known as Trans Pride Australia's very first event as Secretary with Peta Friend.
Video about the inaugural Trans Day of Remembrance Candlelight Vigil at Taylor Square which I initiated and organised for Trans Sydney Pride and The Transgender Community of Sydney. November 20, 2016.
https://www.facebook.com/samesame/videos/10154080633295920/
How to Respect Trans People in the Workplace by Katherine Wolfgramme for Luxe Magazine
Promotion for Queer Thinking, Mardi Gras 2018
ABC interview for new Trans Event in Sydney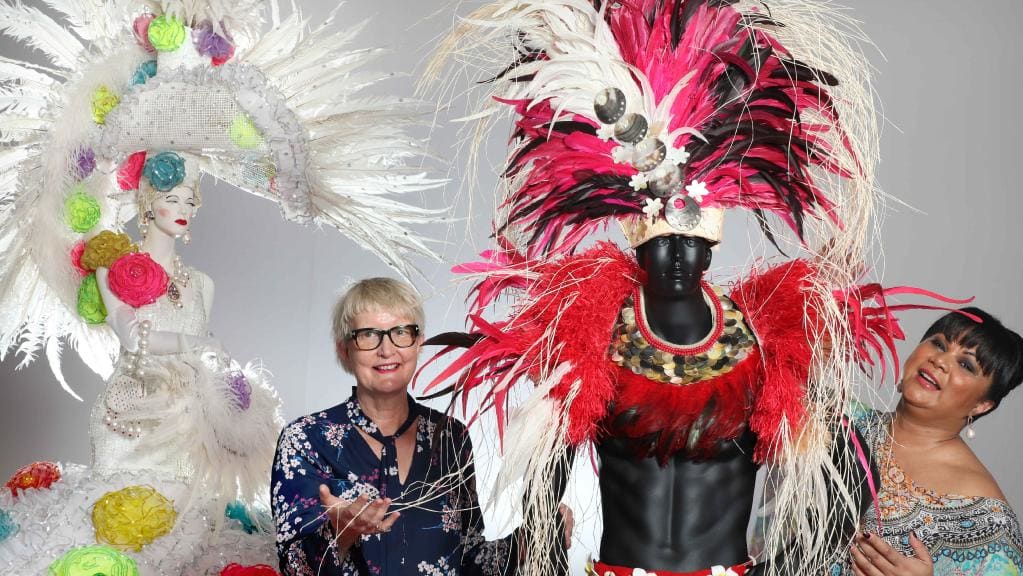 Daily Telegraph Interview about Sydney Gay & Lesbian Mardi Gras' – Museum of Love and Protest
My Public Invitation to the Inaugural Candlelight Vigil at Taylor Square
My legal action against a transphobic slur
Article about my appearance in a marriage equality campaign video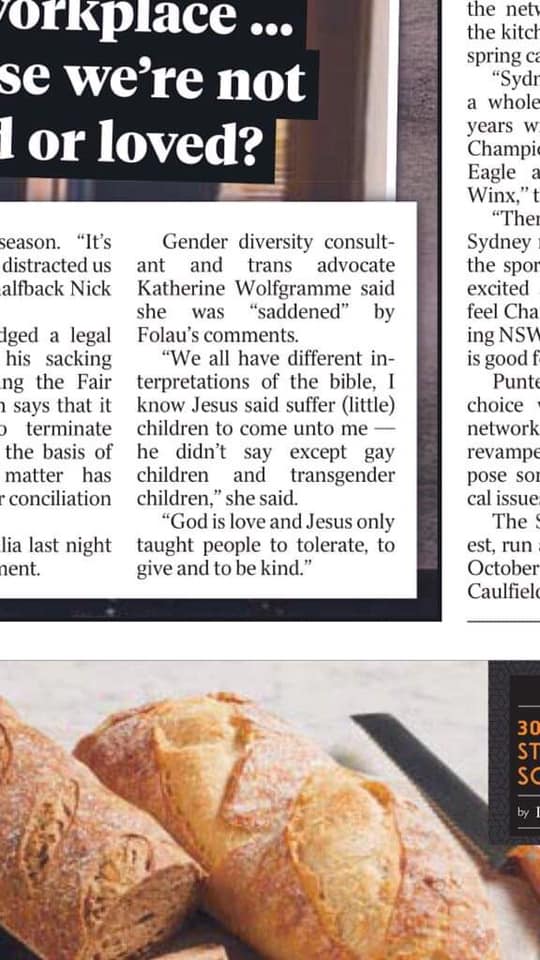 My first year producing Trans Day of Remembrance Candlight Vigil in 2016
The Daily Telegraph – My legal action against a transphobic slur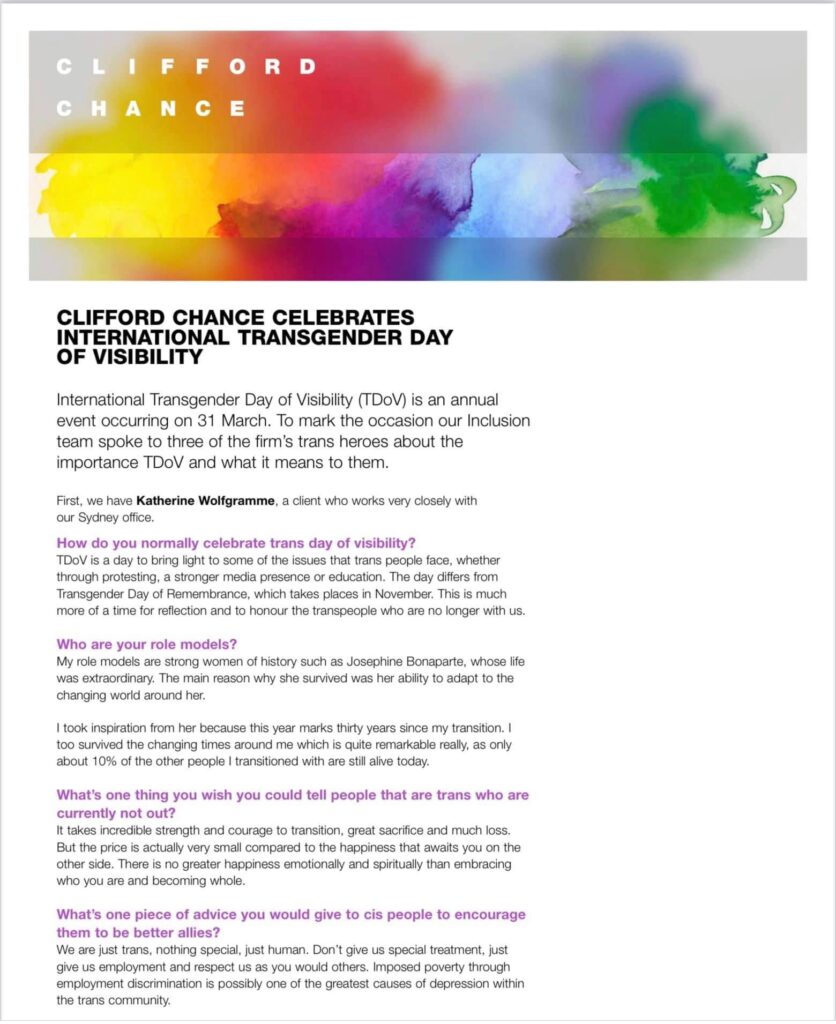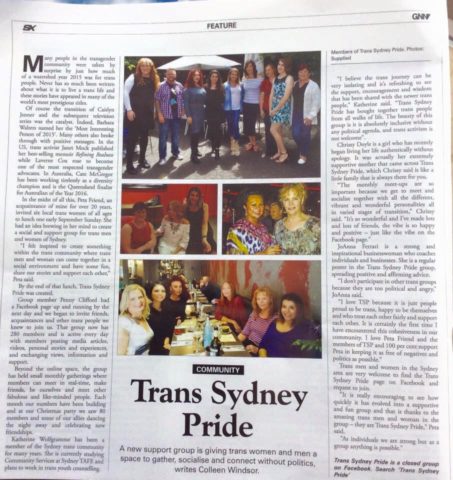 Marriage Equality Campaign Music Video by Greg Gould
 Planet Transgender interview about my legal action against the use of a transphobic slur.
Trans Stories – A Celebration 2017
Putting The Team In LGBTI – a piece written by me the author, for Sydney Star Observer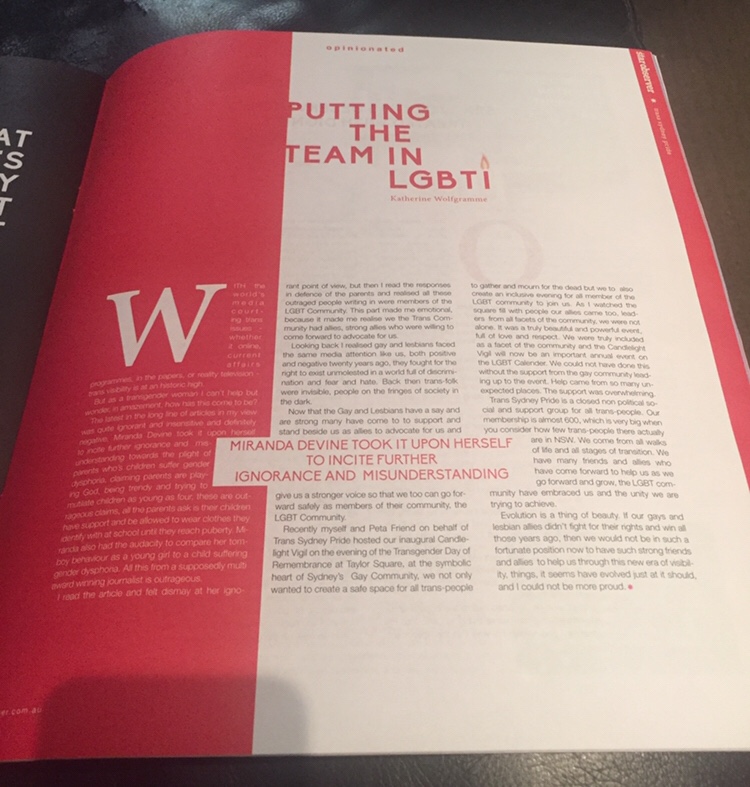 Trans Employment Equality Campaign sponsored by Nandos for Mardi Gras 2017
Interview in The Hepburn Advocate 2016
Finding the T in the Alphabet Soup – article written by me for Star Obersver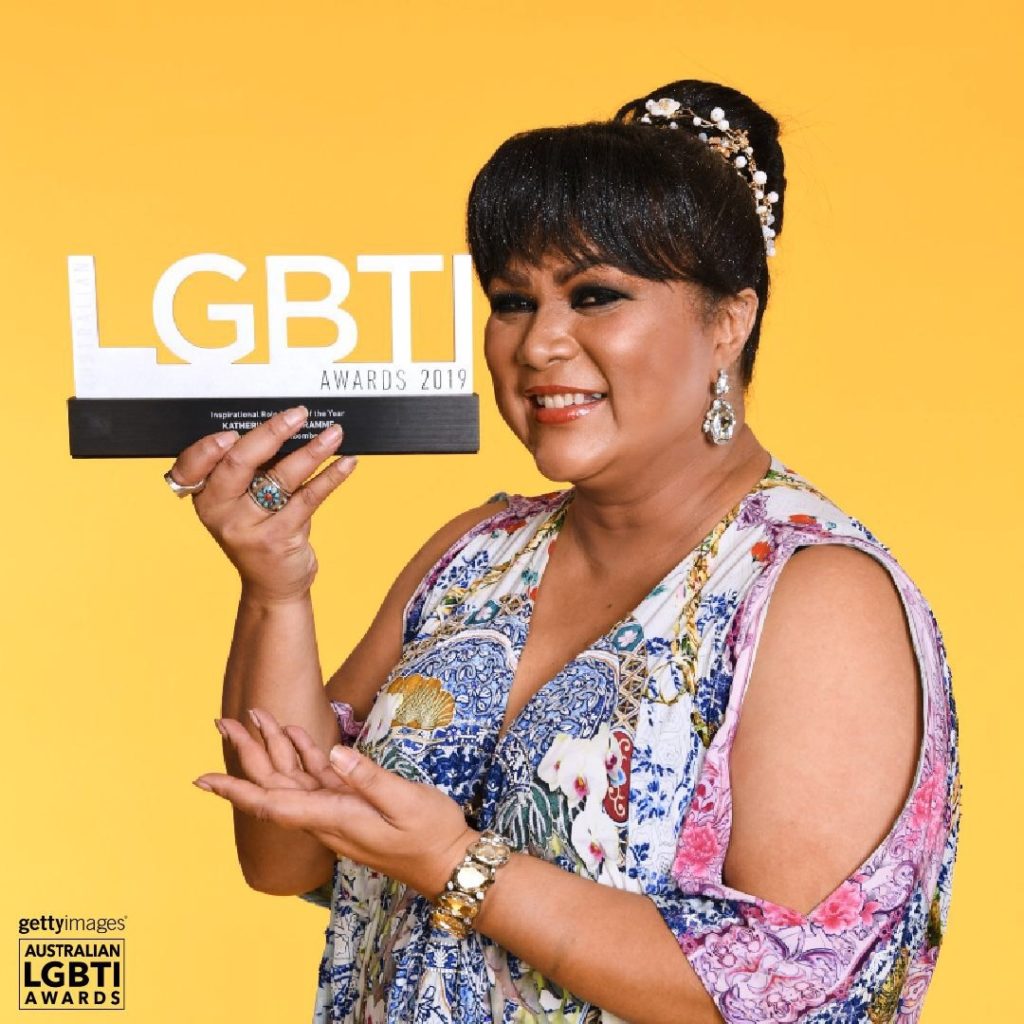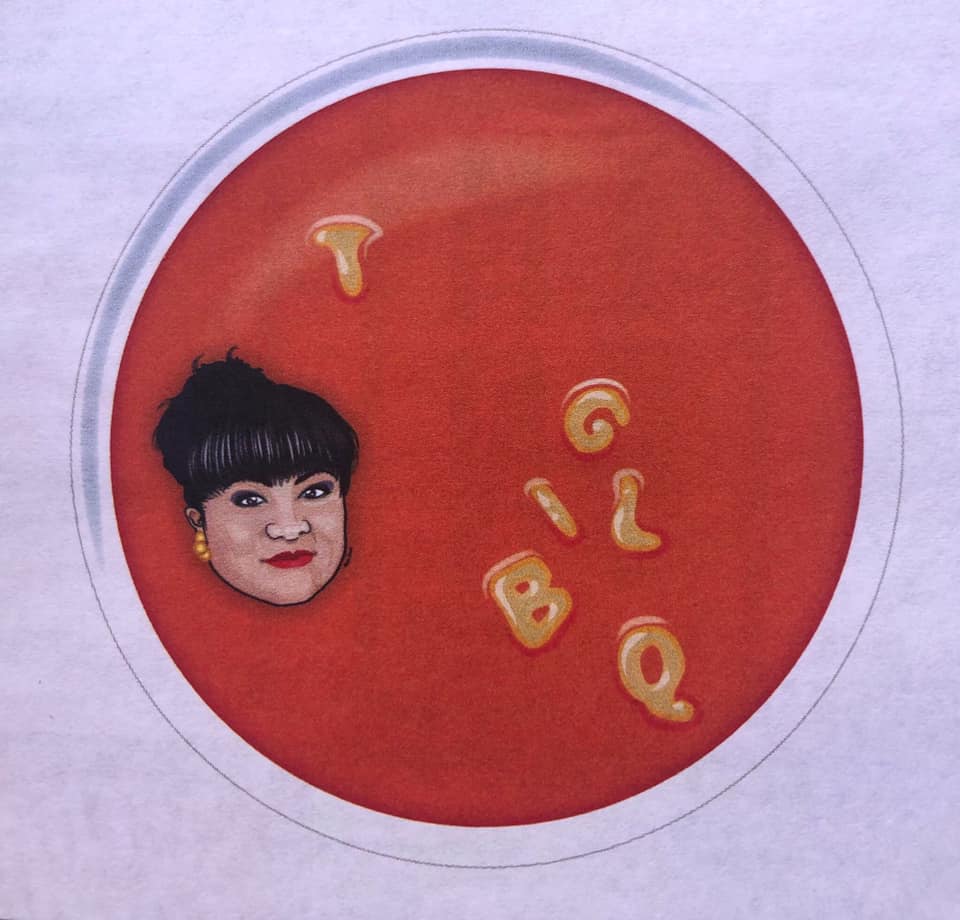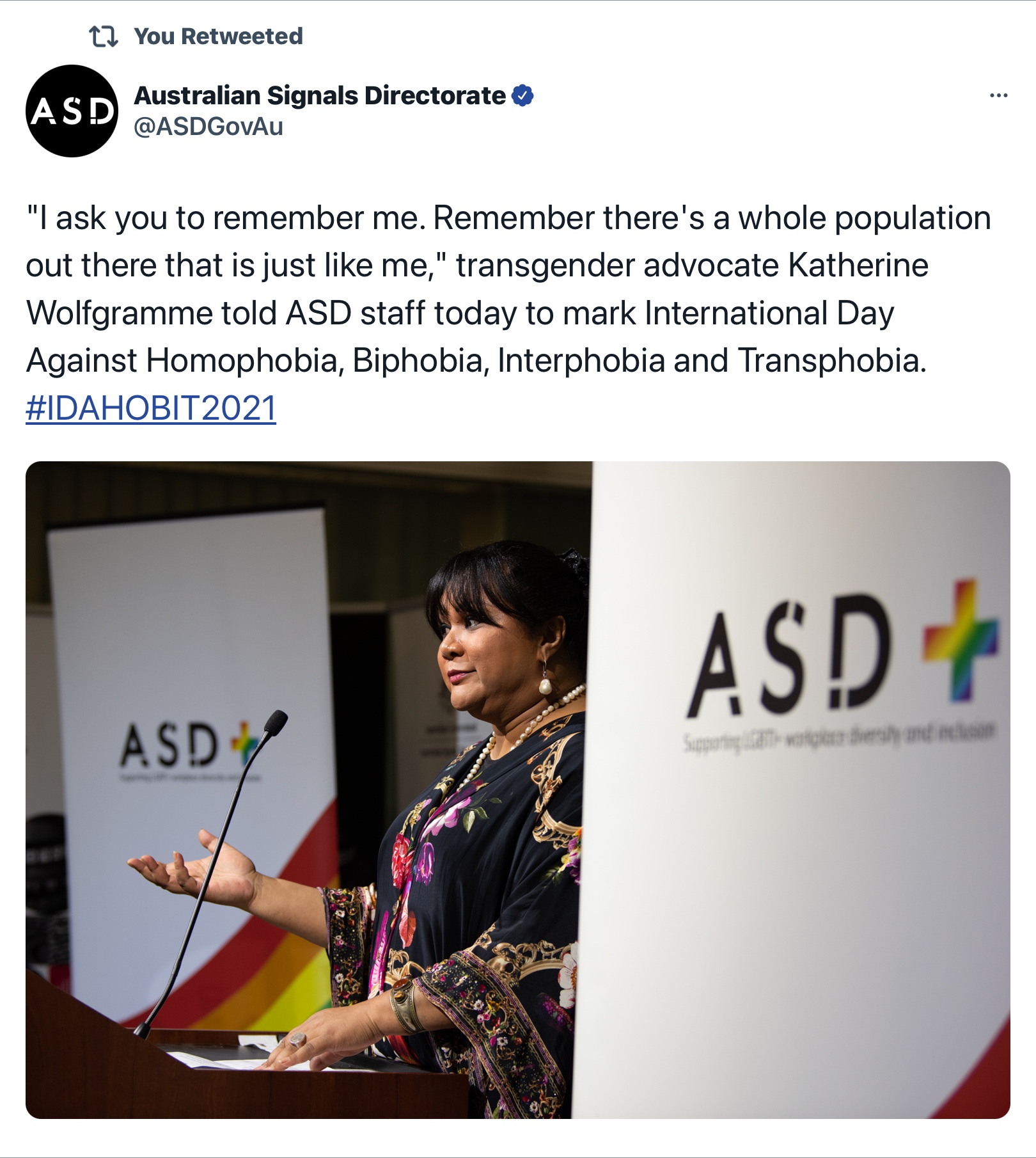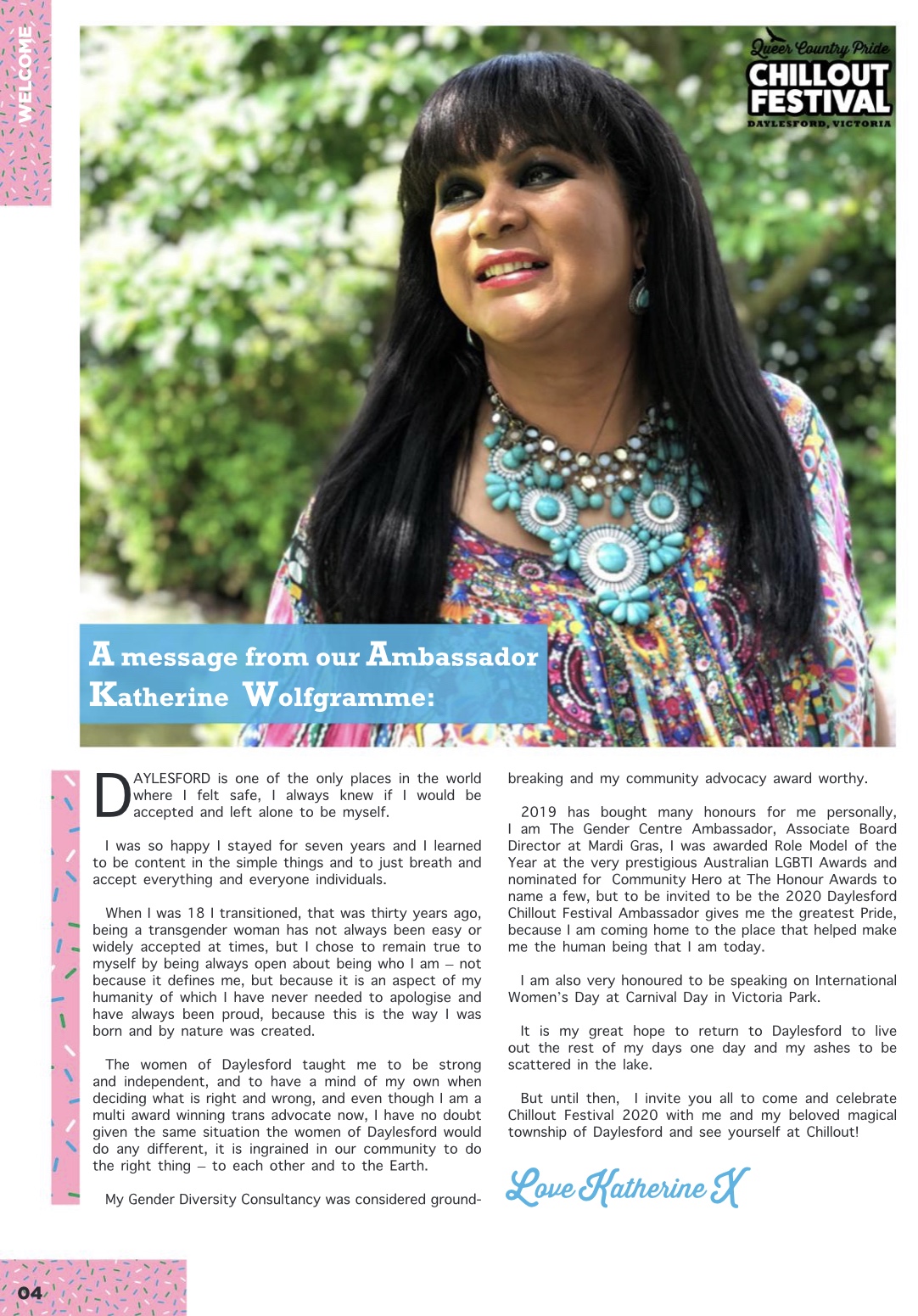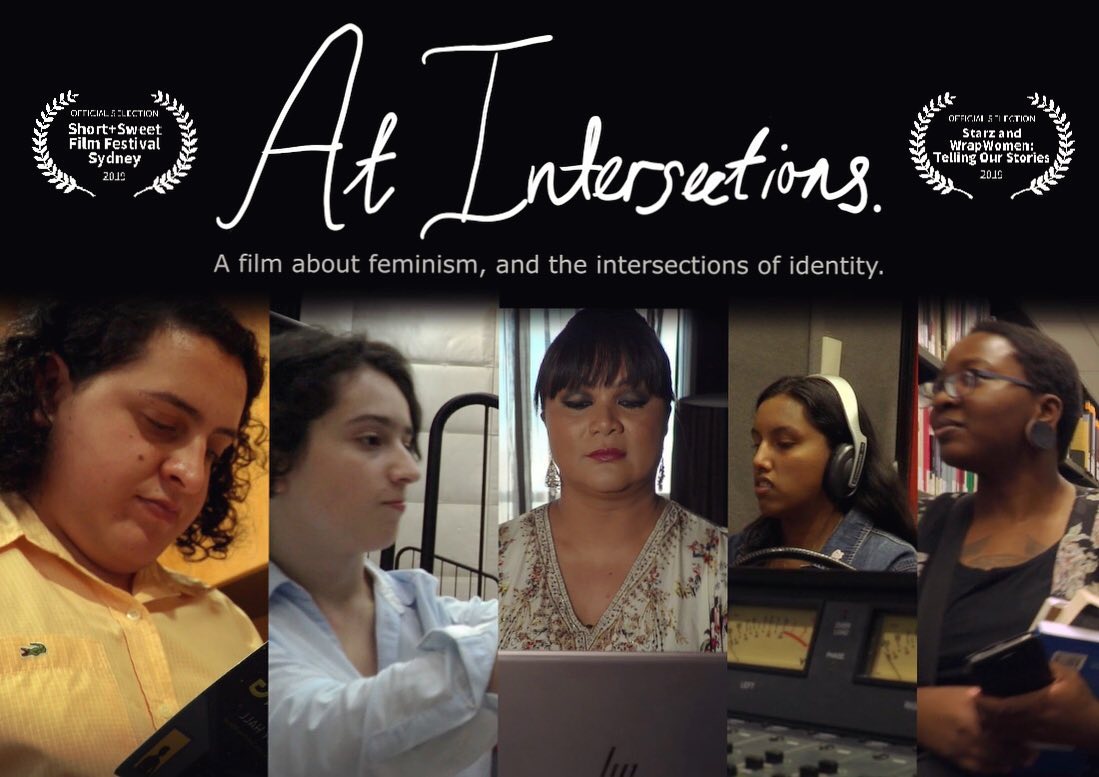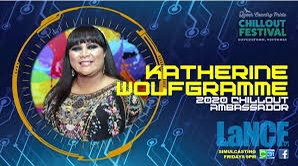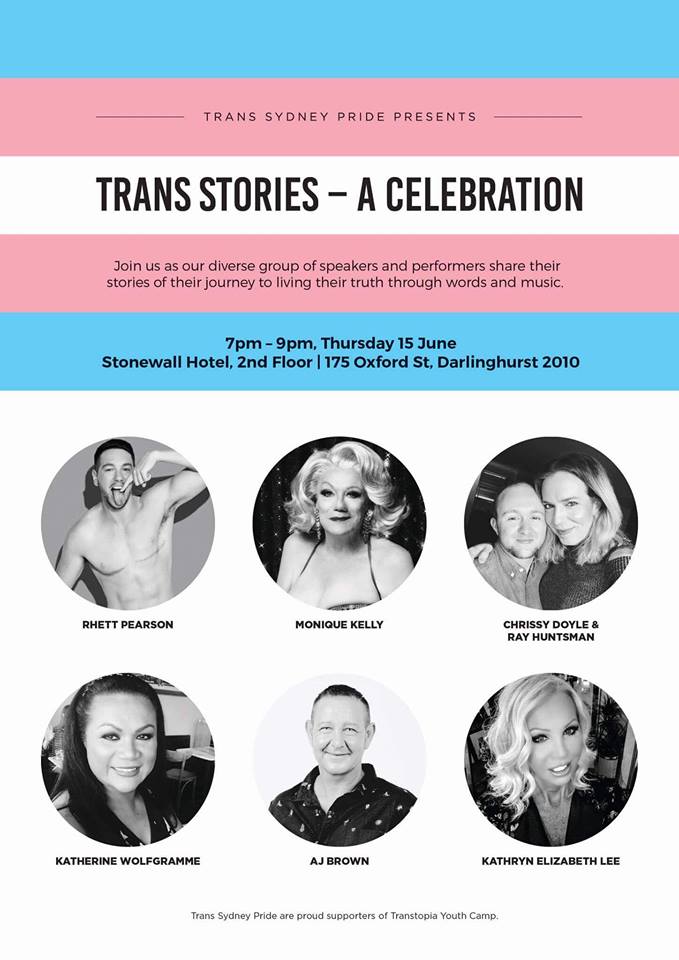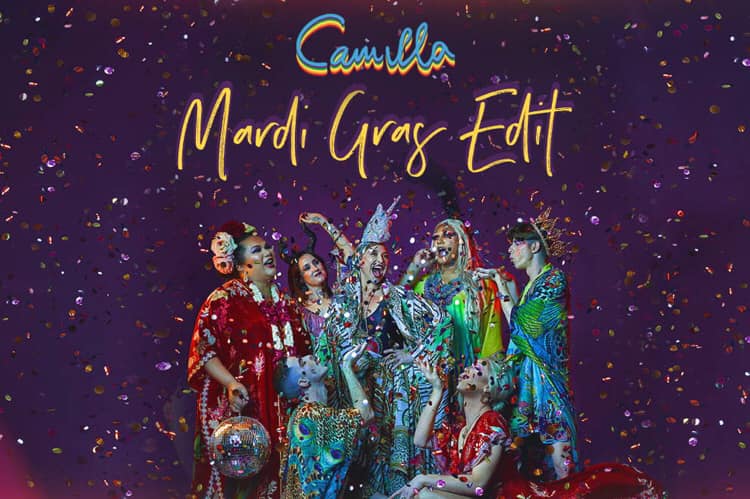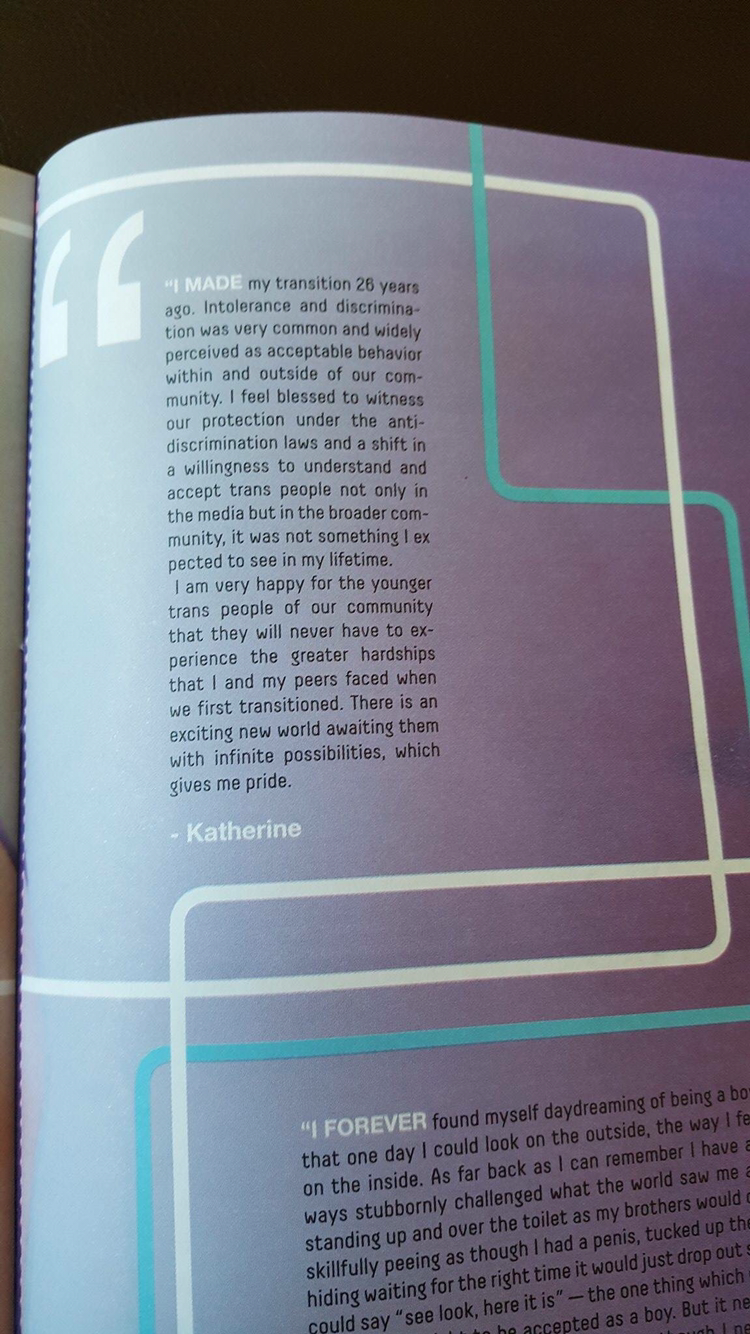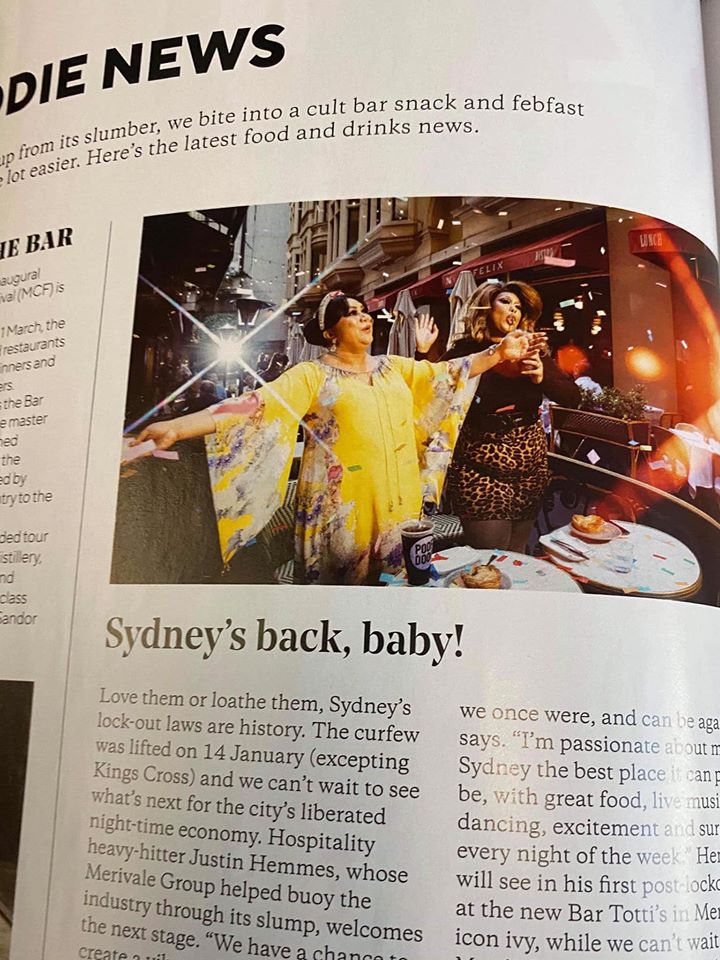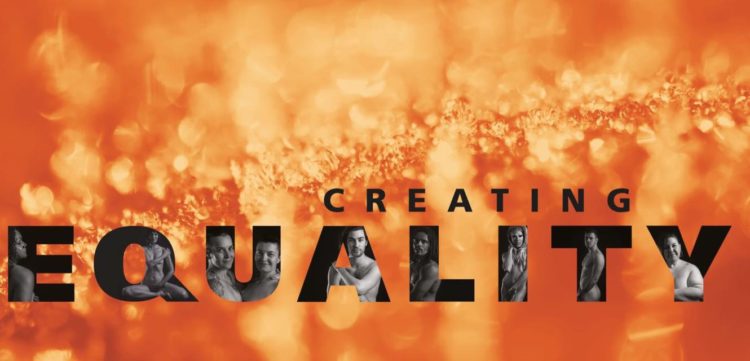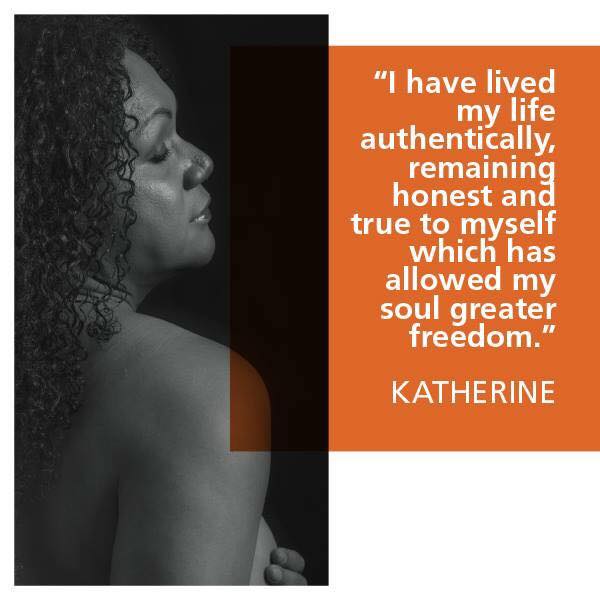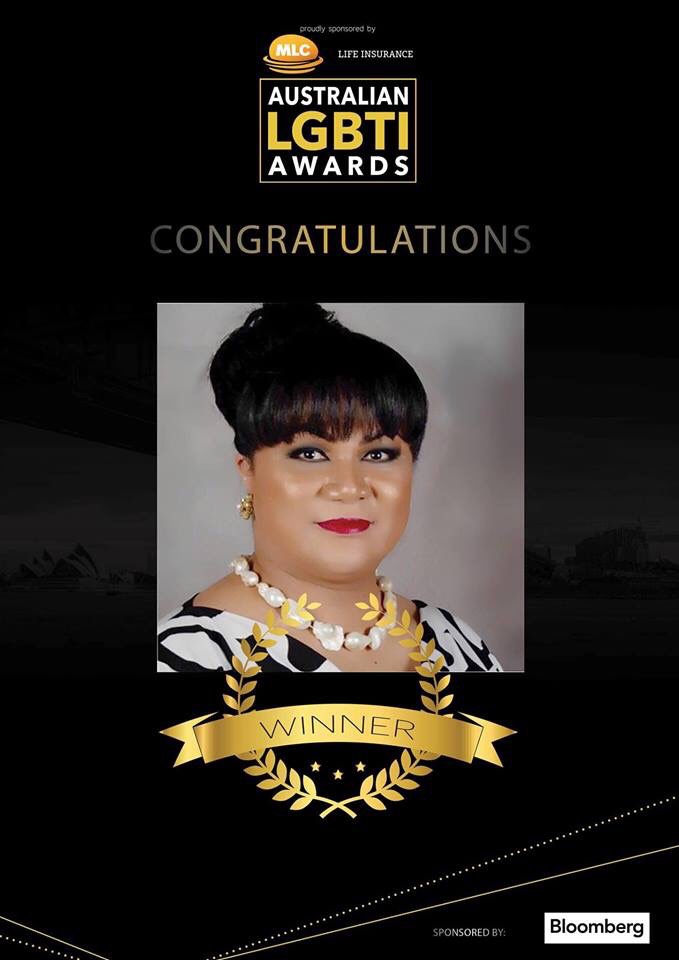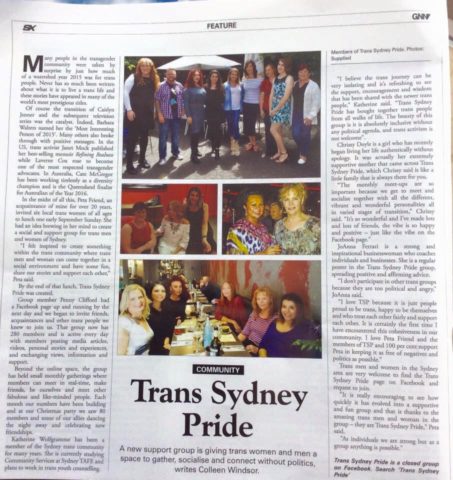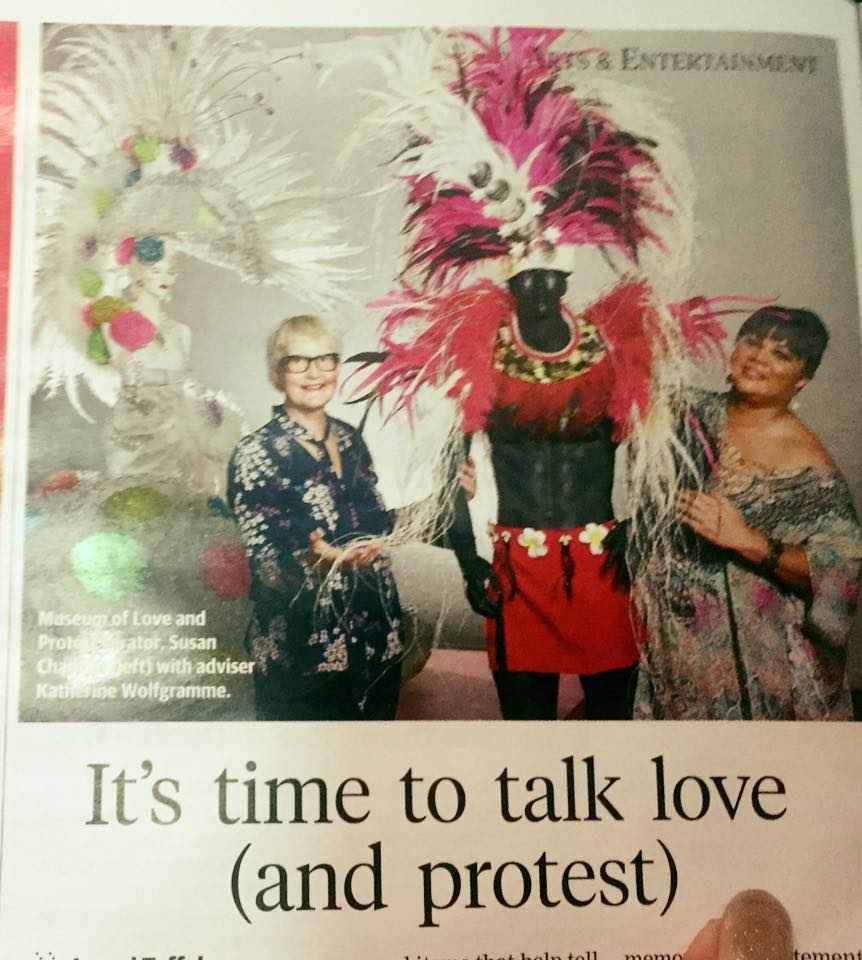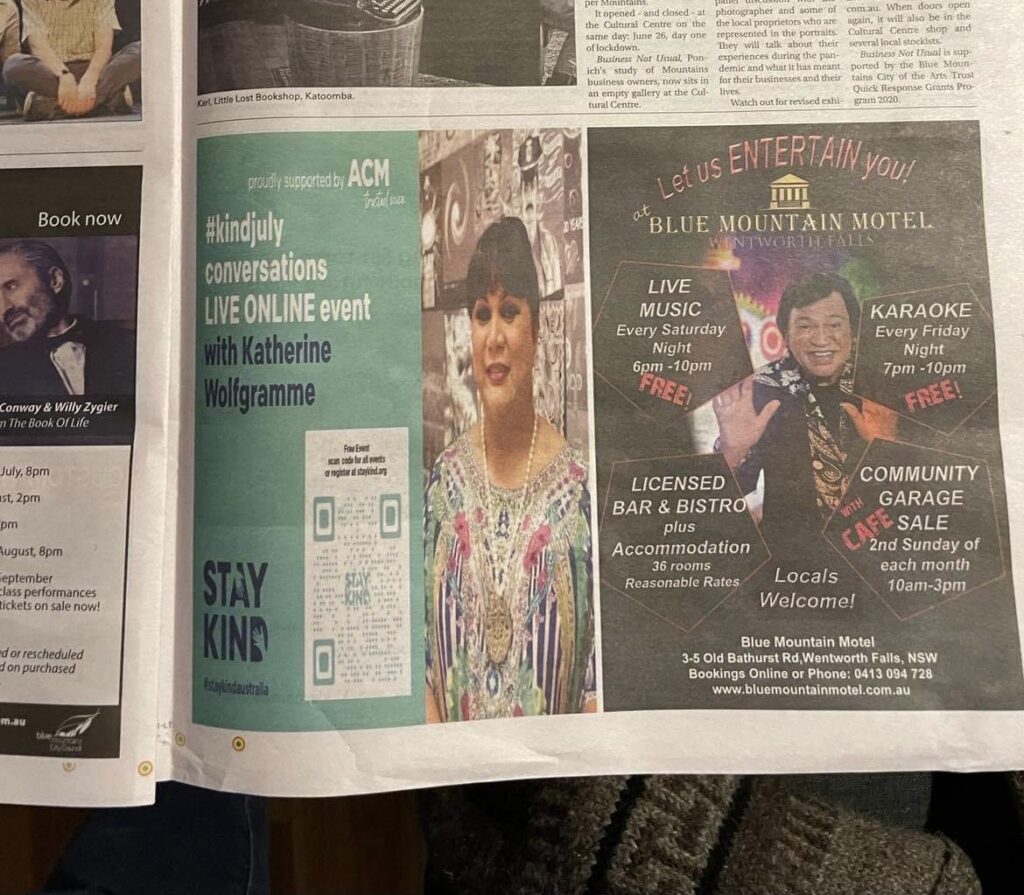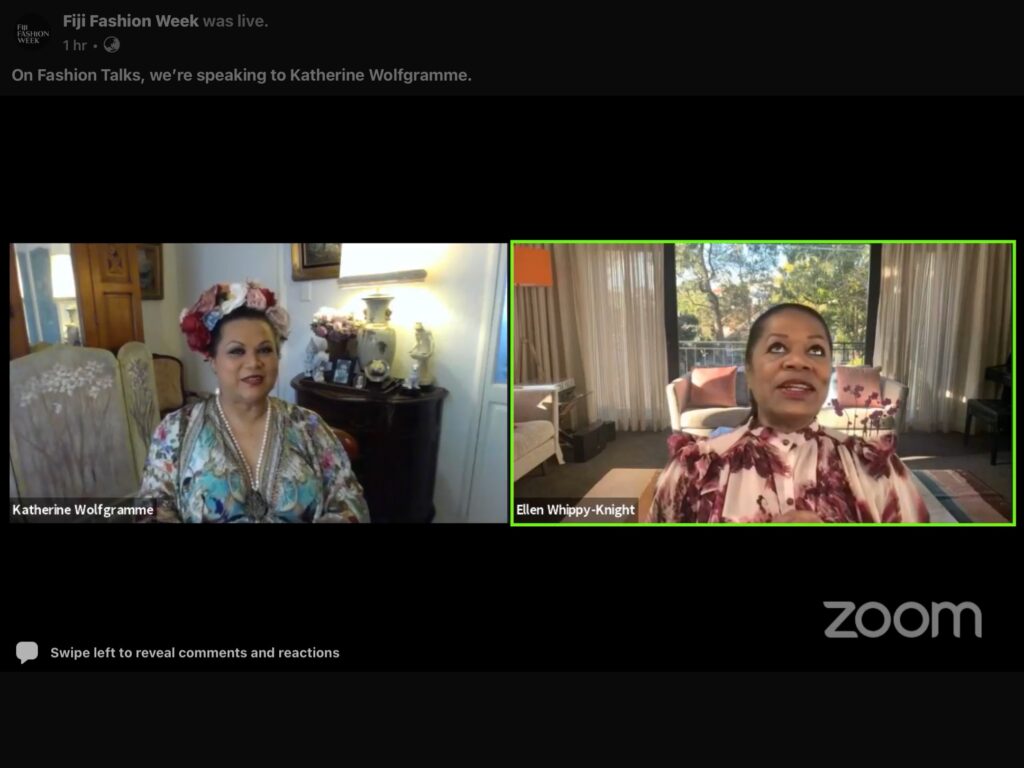 Trans Advocate Katherine Wolfgramme features in Australian Marriage Equality Campaign Music Video "Freedom" by Greg Gould