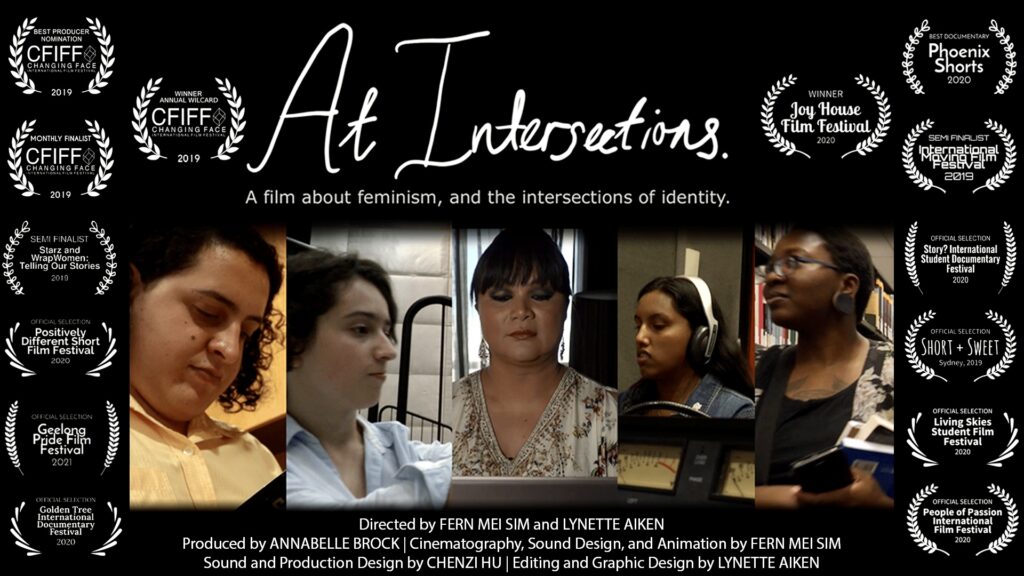 In 2019 I was invited by a young film maker still at university to feature in her short film on feminist intersectionality, not out of feminism but because of the earnest good intention of the film maker did I agree to the project, I was already heavily laden with speaking engagements, social events, community based volunteer work and board meetings with various boards and committees I belonged to, so even though I felt reluctant, saying no would have made me feel like I had killed Bambi.
Filming with the girls was a treat for us all as The Pullman Hyde Park generously lent me a suite for my filming location and I was also dressed by Camilla for the occasion.
At Intersections has been shown at short film festivals around the world and has garnered nominations and awards for Fern Mei Sim, I hope you enjoy this delightful short film documenting the diversity of LGBT Feminist Intersectionality.
I also wish Fern Mei Sim a fruitful and successful career in Filmmaking as she goes forth into the film industry.