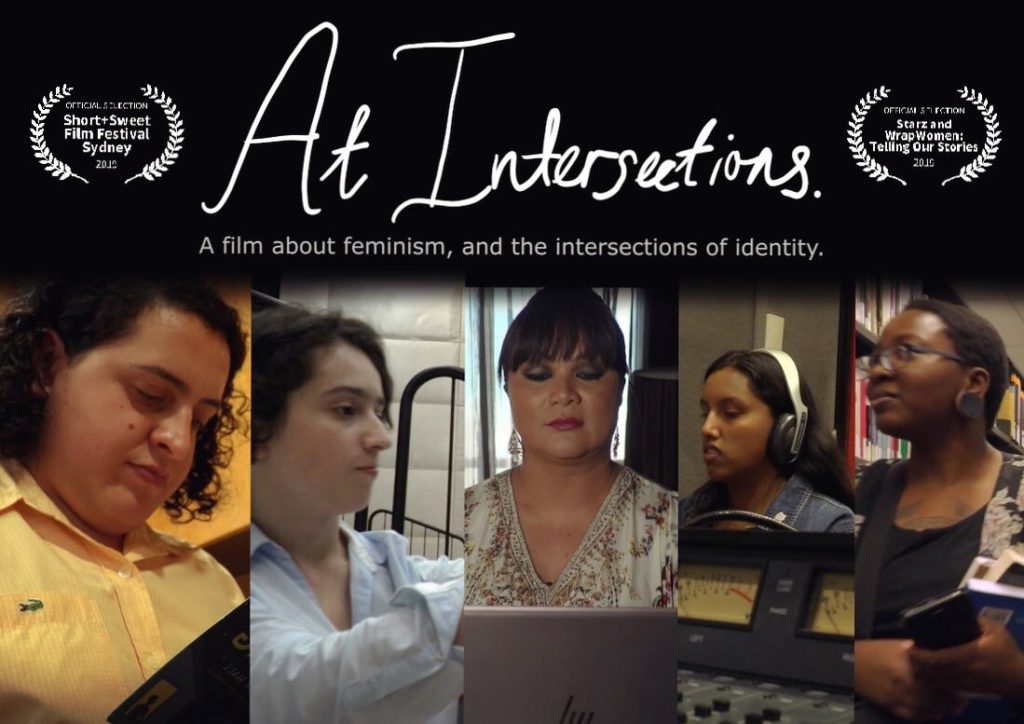 My weakness is for young people to succeed, if their quest is noble with the best of intentions I find their requests difficult to decline.
Thus was the case with At Intersections, a short film about intersectional feminism, when I met with the filmmakers for the first time I was faced with two very young university students who identified as queer feminists.
I could not refuse their request and I was impressed by their earnestness and dilligence.
The film is very short and really sweet, I would describe it as bijoux – and I am naturally delightful!
At intersections has not been publicly released yet but has been shortlisted by a few festivals.