I really enjoyed the creative process of having a graphic designer create my logo under my specifications, I knew what I wanted. It is soft and pretty, yet visually strong and  instantly recognisable.
I have used the Trans Pride Flag's colours because I am proud of my flag and what it represents to my community.
Here is an article I wrote on the Trans Pride Flag: https://www.wolfgramme.com/the-trans-pride-flag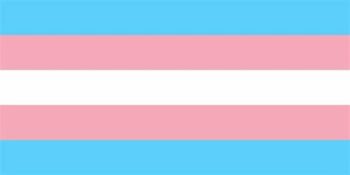 My logo and catch phrase represents the flowering of understanding and each petal represents male and female and the white in between represents intersex and non-binary.