I knew the second wave, the Delta Strain of Covid19 from India was going to be absolutely horrific if it came to Australia, and I prayed and hoped that it would not because I saw in advance how it had ravaged my country of birth Fiji.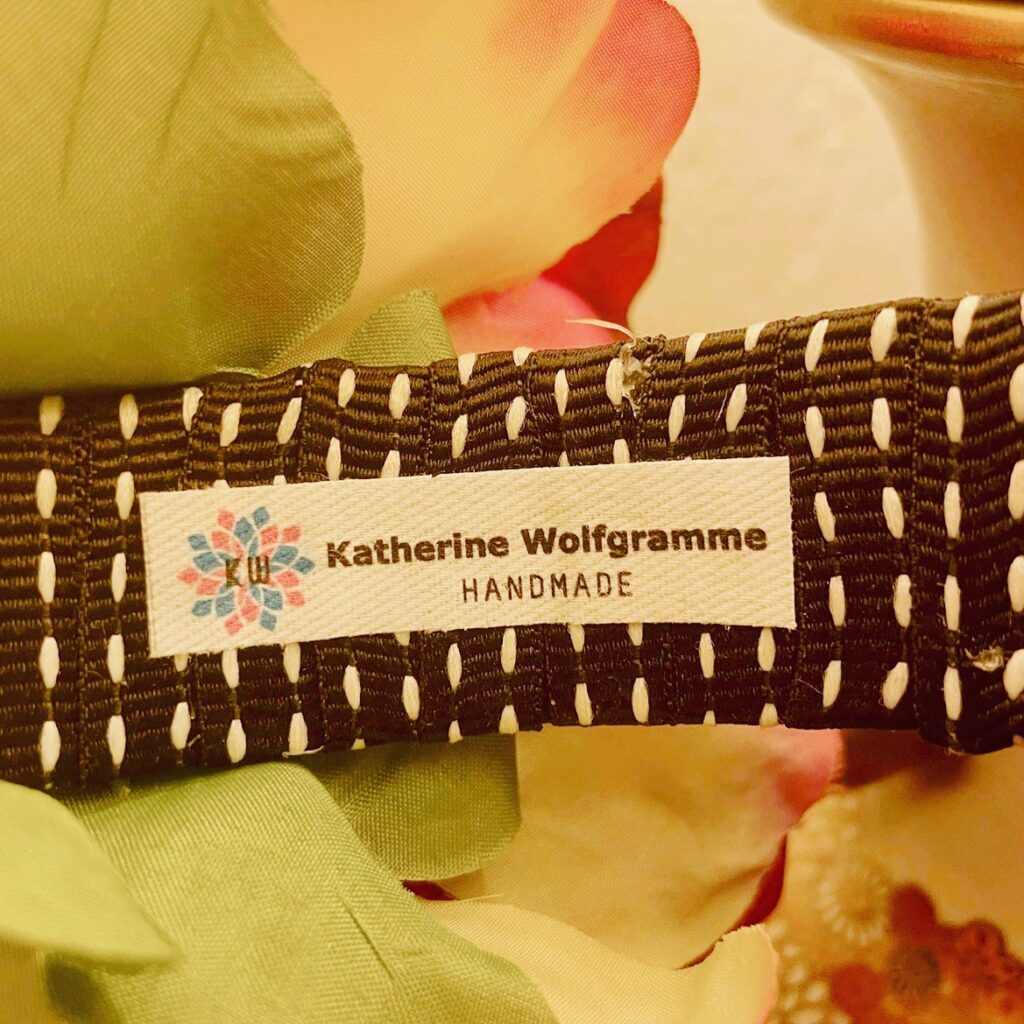 So when the Delta Variant was first detected here in Sydney with the first cases reported in Bondi I went on a manic online shopping spree because I knew I would be locked down for months, instead of shopping for toilet paper – a baffling and mysterious first world phenomena where panic shoppers will buy all the toilet paper available in supermarkets rather than important things like food and medicals, I bought a plethora of silk flowers, florist wire, florist tape, silk ribbons and headbands, 71 separate 0rders each order containing several items not because I was completely crazed but because i decided to join the world wide trend of Pivoting.
In 2019 and 2020 I was very ill but I didn't realize it, so ill I ended up in hospital early 2021 and then admitted to Sacred Heart Rehabilitation in Darlinghurst in Sydney recovering from a broken leg I had not healed from both mentally and physically, I also had undiagnosed Cushing's Disease and Diabetes.
It started with my broken leg, unfortunately I was not given the right aftercare after I fell off a stage (truly, I couldn't make it up) and fractured a bone in my leg, so I remained isolated in my third floor apartment for three months because the stairs caused my leg too much pain for me to even think of descending and ascending the stairs to and from my home; eventually I picked myself up and started leaving the apartment and I was also excited my rehab was was finally set for April 2020..I could see people were shocked by my appearance, I had gained weight and I used a walking stick but could only walk short distances, I was basically an invalid.
By March 2020 the global pandemic began and Australia and the world was sent into self isolation, which in turn caused all my medical follow up appointments to be canceled.
At first the isolation seemed calming and beautiful but having no control of the world around me must have had a very deep negative psychological effect on me because I was also so terrified I only left my bed to go to the bathroom and collect the home delivered groceries and food deliveries left at the door. I had by this time subscribed to every streaming service available so my days were filled with non stop television.
I think it must have been during this time that my undiagnosed Cushings Disease led to Diabetes, I had gained 30kgs so I was diagnosed obese to boot, a series of unfortunate events led me to be become very sick.
When I finally went to St Vincents Hospital in Sydney in January 2021 it became very obvious to myself that things were serious because the hospital strongly advised me to stay the weekend until a bed was available at the rehabilitation centre – hospitals usually chuck you out as soon as possible.
To be honest I was in shock, I mentally did not grasp what was going on but I did know rehabilitation was my salvation so I stayed in the hospital and waited for a bed in the rehabilitation clinic, also knowing I could die made me very compliant and obedient – contrary to some jealous rumors I actually do take direction well when instructed properly…
Rehab was a dream, the care and empathy and sympathy shown to me helped me heal in leaps and bounds, with all my ailments diagnosed and treated, and with my physical rehabilitation taken care of I was able to heal both mentally and physically, I don't wish to whitewash things so I will say it was physically and mentally very demanding at times and I cried a lot but in the end I pulled through this year with flying colours, the deep depression lifted, I no longer have Cushings and my diabetes is taken care of; oh and I am also walking without a walking stick 90 minutes every afternoon and have also gone from Australian dress size 22 to a size 16!
Post first wave of Covid19, work and society and virtually everything else returned to normal, all was wonderful until the Delta Variant from India arrived in Australia late July 2021.
Instead of defeat and returning to my bed again like the last lockdown I decided to pivot – change direction, do something I have always wanted to do but was never able to do, and my idea came from my annual issue which occurs around every Mardi Gras Season.
Every February The Sydney Gay Community puts on a celebration like no other – The Sydney Gay & Lesbian Mardi Gras, an internationally recognised event where my community comes together to remember the past crimes committed against us but also to celebrate the rights we have won as a community by a gigantic street parade followed by a legendary dance party second to none . The Mardi Gras Arts Festival runs for a month culminating with the dance party.. our last hurrah before our season ends and the Autumn weather sets in.
I digress, every parade night I like to wear flowers in my hair in memory of my glorious trans god mother Carmen Rupe who was always adorned in enormous jewels, glorious gowns and a gigantic flower in her hair, she was a striking a figure in every parade and an iconic and much loved transgender woman of Sydney and New Zealand's Gay and Transgender Communities, basically she is a legend.
Every year I would scramble to find flowers for my hair to pay tribute to Carmen's memory, I myself cannot wear just a single giant flower, I prefer flower crowns and every year I am faced with the same dilemma, a milliner will charge me between $500 to $700 for a silk flower crown, a florist will charge me $220-$300 for a fresh flower floral crown or I can buy a plastic one from the discount store for $4! I could see there was a gap in the market.. and I thought I could attempt to meet that gap, I am in lockdown and there really was nothing else for me to do.
I had never made millinery or floral headwear before so I decided that during the impending lockdown I was going to learn to make them to keep my mind healthy and far too busy to worry about the world around me which I had no control over.
I was always very artistic and creative growing up, and drawing, painting, sketching, singing and all forms of decorating was my creative expression, I was destined to be a designer of some kind; be it interior or fashion design. In 1990 I attended design school in Melbourne, I deferred for a year to transition, but when I tried to return in 1991 the school declined to take me back, not because I was transgender but because they could not guarantee my safety and did not wish to hire security to ensure my security travelling between classes, I was told the people a year above me would remember me which would be the cause of the issue.
Thus ended my dreams of of being a designer, this would not have happened today, but sadly thirty years ago was another era.
That is how I came to my new hobby, designing floral crowns and floral millinery, and for a novice, I actually don't think I am too bad.
The world is an uncertain place with Covid cases rising in Australia, as of today there are 500 new cases a day in Sydney alone, we will no doubt reach a thousand soon. I have no control over the future of my community or the outside-world but I do have control over the small bubble that I live in – so each morning I play beautiful operatic arias and start creating silk floral creations to adorn imaginary heads for weddings, racewear, parties and gala events…. I go into a cocoon of creativity and I feel so impossibly happy, happier than I have felt in years because for the first time in thirty years my creativity has again been able to flow freely and so beautifully, so I am in heaven – I'm designing again.
I feel like a busy bee surrounded by a garden of silk flowers and I feel euphoria in my beautiful silk garden, and my newly created floral adornments are my honeypot.
I already have a Potts Point boutique to stock.
I feel so fortunate that I was able to pivot and explore a side of me that has been locked away so long, I hope I can make a small successful little cottage industry to supplement my income out of this so I can continue creating beauty for many years to come – just for the joy of it.
On a practical note, if they don't sell they each match one my kaftans so I will be set for every Mardi Gras and wedding from now until Kingdom Come.
Wish me luck!