I would like to congratulate Mardi Gras CEO Albert Kruger  for steering us through yet another uncertain year to deliver another successful Sydney Gay and Lesbian Mardi Gras at the Sydney Cricket Ground, a huge thank you to all the volunteers including SG&LMG Board Directors, and staff who work quietly in the background to help this vision come to fruition and I also extend my congratulations to the Creative Director Travis Conneeley.
I hope the uncertainty that COVID wreaked havoc is now behind us and I look forward with anticipation to many Sydney Gay & Lesbian Mardi Gras' to come.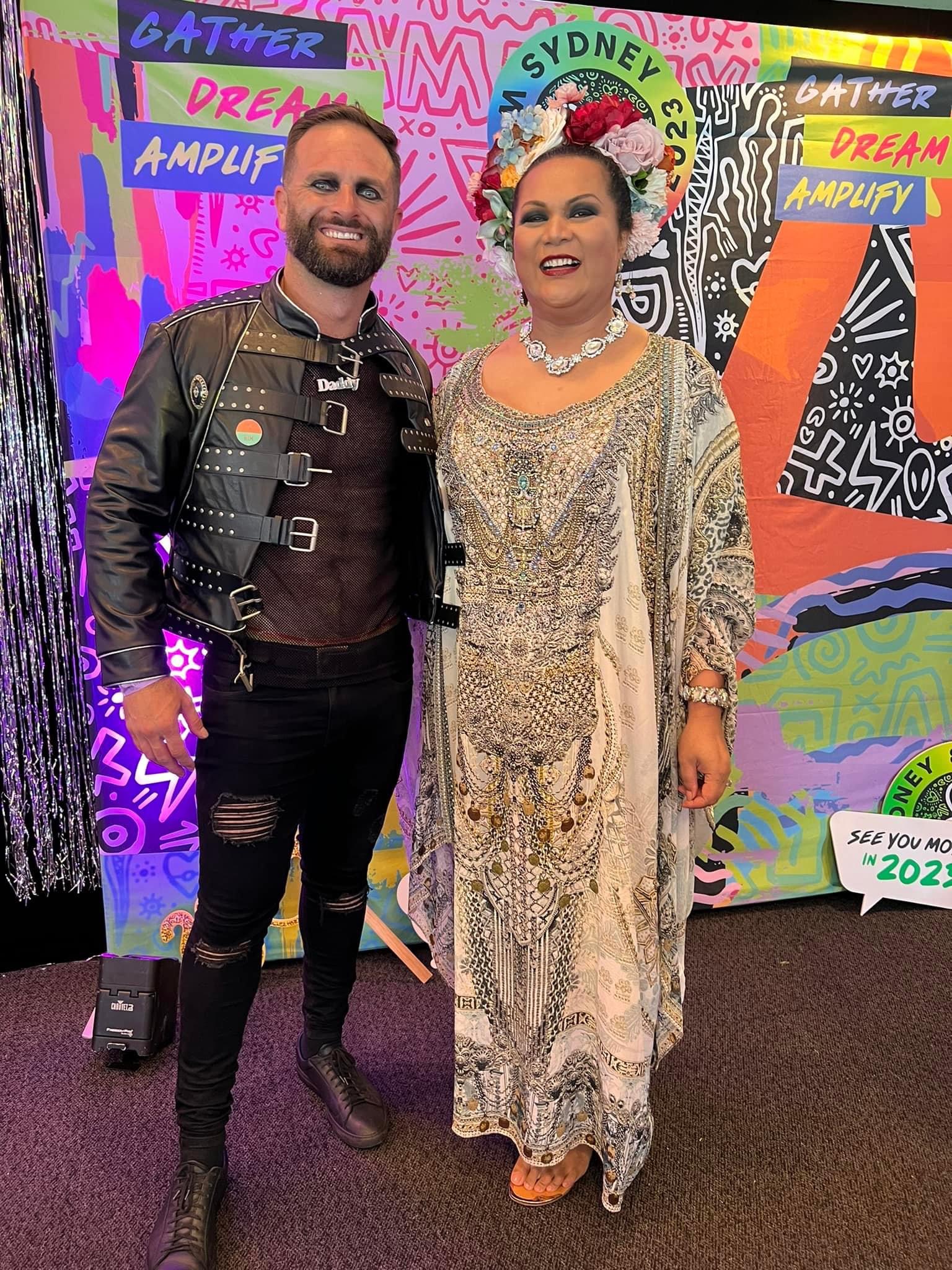 I would also like to thank  Camilla Australia for dressing me over the Mardi Gras Season.
Please enjoy these images of myself enjoying the parade Mardi Gras in the Sydney Cricket Ground, attending the After a party and my journey home in the wee hours of the morning!
I am very blessed to be a part of such a fabulous community and live in a country where diversity is celebrated.